Patrick Eberz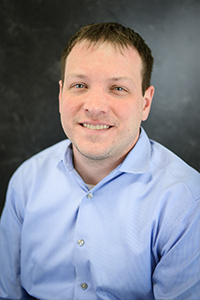 Patrick joined NWWPA in 2016 as an Education Specialist. He coordinated the organization's homebuyer, financial wellness, and youth workshops for two years prior to his transition to Continuous Improvement Manager. In this role, he is responsible for data-driven process improvement and the adoption of new technologies to enhance the customer experience, as well as reporting and compliance.
He earned a Master of Public Administration from the University of Pittsburgh Graduate School of Public and International Affairs. During graduate school, he interned at the McKees Rocks Community Development Corporation and worked with residents to help foster a more inclusive, safe, and active community.
Patrick loves being involved in his community of Mt. Lebanon, where he has chaired the Environmental Sustainability Board, as well as served on the Parks Board. In his spare time, he likes to play golf as much as possible during the spring and summer, and he is a very big sports fan.