Anne Schwan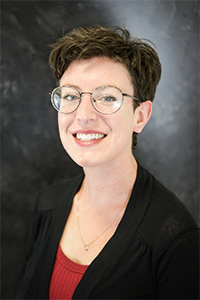 Anne Schwan, an Education Specialist for NWWPA, is a HUD-certified housing counselor. Previously, Anne was Education and Programs Manager for Una Biologicals, a small business located in the Lawrenceville neighborhood of Pittsburgh. Before that, Anne was the Public Services Librarian for the Engineering Library at the University of Pittsburgh.
She is originally from Bucks County, north of Philadelphia. Anne moved to Maine during college, and much of her family now lives there, so in many ways it feels like home. She came to Pittsburgh for graduate school 8 years ago, and she is currently loving living in the Polish Hill neighborhood.
Anne is a plant geek, and you can usually find her wandering Pittsburgh neighborhoods learning the names and attributes of urban roadside weeds.