Jeaneen Zappa, Vice President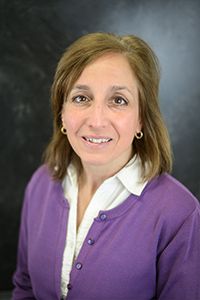 Jeaneen serves as Director of Operations for The Energy Efficiency Alliance. Previously, she led the Pittsburgh-based non-profit Conservation Consultants Inc., which focuses on residential energy efficiency and home performance. With more than 20 years of professional experience spanning the for-profit, public, and not-for-profit sectors, her background and expertise ranges from strategic planning to partnership and development to program management and product marketing. Her past professional roles include serving as the first Sustainability Manager for Allegheny County, Deputy Director of the Green Building Alliance, Director of Strategic Marketing for Descartes Systems Group, and Marketing Manager for Vocollect voice recognition technology. Jeaneen is a former member of the Pittsburgh Technology Council's Green Advisory Council, Allegheny Land Trust Board, and the Pittsburgh Green Innovator Board. She joined the NWWPA board in 2017.
She enjoys mountain biking in the County's parks, and hiking with her cockapoo, Shadow.