David McGowan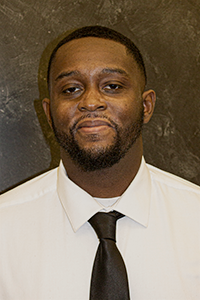 David McGowan is a licensed real estate agent and mortgage loan originator, with experience in underwriting, sales and marketing. He joined the team as a Pennsylvania Home Lending Collaborative (PHLC) loan originator in October 2019. 

While David is an employee of Neighborhood Housing Services of Greater Berks, NeighborWorks Western Pennsylvania's lending partner in the NeighborhoodLIFT program, he's a valuable member of our team in Pittsburgh. David works closely with eligible homebuyers seeking down-payment assistance through NeighborhoodLIFT for residences in Allegheny County. 

Before starting his career in the housing industry, David served as a youth support mentor in the Penn Hills area with Allegheny Intermediate Unit and KEYS Service Corps, an AmeriCorps program. David is motivated to improve neighborhoods by bringing financial knowledge to future generations. 

A native of the Pittsburgh area, and a homeowner, he resides in Penn Hills with his wife and three daughters.