Beci Russell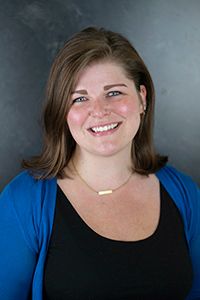 Beci serves as the Director of Homeownership Services for NWWPA and is a HUD-certified housing counselor. In her role, Beci ensures our processes and practices place the customer first, to best serve our neighbors who need homebuyer or homeownership services.
She came to Pittsburgh in the early-aughts to attend the University of Pittsburgh for a Bachelor of Arts in English Literature. She started her career in banking but has since spent her professional life devoted to government and non-profit work, including serving two years in AmeriCorps programs as well as directing a local AmeriCorps group while working at the Allegheny County Health Department. 
Beci grew up in rural northwestern Pennsylvania and spent most of her childhood barefoot. She owns a home in West Mifflin with her two spoiled cats, Dolly and EmmyLou, and is eternally grateful to her helpful neighbor who mows her front lawn. When she's not baking "thank you" pies, she loves to read and listens to way too many podcasts.