Beci Russell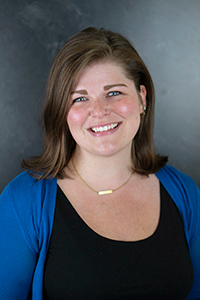 Beci manages NWWPA's education department and is a HUD-certified housing counselor. She came to Pittsburgh in the early-aughts to attend the University of Pittsburgh for a Bachelor of Arts in English Literature. Following graduation, she worked in banking, served two years in AmeriCorps programs, and worked in community engagement in the non-profit world.
She joins NWWPA most recently from National Health Corps Pittsburgh, an AmeriCorps program that serves under-resourced individuals and families by increasing access to health care and health education.
Beci grew up in rural northwestern Pennsylvania and spent most of her childhood barefoot. She owns a home in West Mifflin, so she watches a lot of home improvement TV, but she also loves listening to podcasts, reading, and thumbing through her collection of 100+ cookbooks.