Mónica Ruiz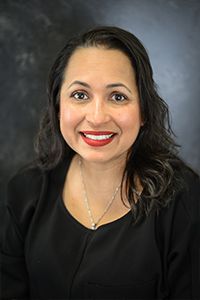 Mónica is the Executive Director at Casa San José, a community resource center for Latino neighbors in southwestern Pennsylvania. She has has been working with the Latino community for more than 15 years. Mónica joined Casa San José in 2014 as the the organization's ISAC Service Coordinator. The Immigrant Services and Connections (ISAC) program is a five-agency partnership funded by Allegheny County Department of Human Services. Previously, Mónica worked for Catholic Charities as a Chemical Dependency/Mental Health Case Manager with Latino youth.
Mónica earned her Bachelor's degree in Social Work from the University of Pittsburgh with a concentration in Psychology, and a Master's degree in Social Work with a focus on Community Organizing and Social Action.
As a member of the NeighborWorks Leadership Collaboratory, Mónica attended multiple NeighborWorks Training Institutes around the country, earning a certificate in Community Building and Engagement. Housing and development have always been among her passions, and she is excited to be able to serve such an amazing organization.