Evelyn Immonen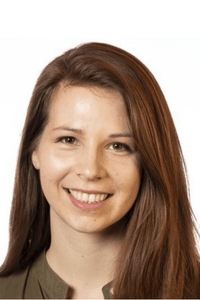 Evelyn Immonen is a Program Officer for the Rural and Native American team at Enterprise Community Partners, providing technical assistance, training, analysis, and program management to support tribal and rural communities seeking affordable housing. Her background in both rental and homeownership began at the Housing Assistance Council, where she supported research and information on rural housing and managed the Citizens' Institute on Rural Design, a placemaking initiative building capacity in small towns across the country.
She earned a master's degree in leadership and public policy from the University of Virginia Frank Batten School, where she also served as a teaching assistant for leadership and policy analysis.
Evelyn is originally from Pittsburgh and grew up in the North Hills, and now enjoys long walks in her neighborhood of Mt. Washington and listening to the latest podcasts.